2023 Championship Fixtures
| | | |
| --- | --- | --- |
| Jan 28 – 29 | Ontario Indoor U16, U18, U20, Open CE & Relay Championships | Toronto Track & Field Centre – Toronto, ON |
| Feb 5 | Ontario Indoor Masters Championships | Toronto Track & Field Centre – Toronto, ON |
| Feb 11 – 12 | Ontario Indoor U18 & Open Championships | Toronto Track & Field Centre – Toronto, ON |
| Feb 25 – 26 | Canadian Master Championships | Toronto Track & Field Centre – Toronto, ON |
| March 4 – 5 | Ontario Indoor U16 & U20 Championships | Toronto Track & Field Centre – Toronto, ON |
| March 18 – 19 | Canadian Indoor Track & Field Championships | Irving Oil Fieldhouse – Saint John, NB |
| March 25 – 26 | Indoor Rising Stars Festival (U8, U10, U12, U14) | Toronto Track & Field Centre – Toronto, ON |
| May 13 | Ontario 10,000m Track Championships | Dr J.M. Denison Secondary School – Newmarket, ON |
| May 27 | Ontario Para Athletics Championships | Toronto Track & Field Centre – Toronto, ON |
| May 28 | Ontario 10K Race Walk Championships | Hanlan's Point, Toronto, ON |
| June 24 – 25 | Ontario U16, U18, U20, Open Combined Events Championships | Toronto Track & Field Centre – Toronto, ON |
| July 7 – 8 | Ontario Legion Championships | Terry Fox Stadium – Brampton, ON |
| July 14 – 16 | Ontario U20 & Open Championships | Toronto Track & Field Centre – Toronto, ON |
| July 26 – 30 | Canadian Track and Field Championships | McLeod Athletic Park – Langley, BC |
| July 28 – 30 | Ontario Masters Championships | Toronto Track & Field Centre – Toronto, ON |
| July 22 NEW DATE | Ontario Rising Stars Festival | Toronto Track & Field Centre – Toronto, ON |
| Aug 4 – 6 | Ontario U14, U16, U18 Championships | Western Alumni Stadium – London, ON |
| Aug 11 – 13 | Royal Canadian Legion Championships | Université de Sherbrooke Stadium – Sherbrooke, ON |
| Aug 13 | Ontario Distance Medley Championship | Mona Campbell Outdoor Track – Hamilton, ON |
| Aug 19 | Ontario Masters Throws Pentathlon Championships | Toronto Track & Field Centre – Toronto, ON |
| TBD | Ontario 20K Race Walk Championships | Ottawa, ON |
---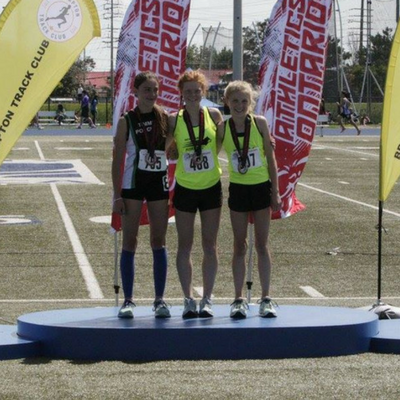 Looking to host a track and field meet in Ontario?
Any performances by current Athletics Ontario members achieved at track and field meets in Ontario will only be valid if the competition is sanctioned or approved by Athletics Ontario.

For more information on sanctioning please click here.

If your meet is sanctioned by OFSAA, OUA, USports, MTA, or the Royal Canadian Legion and would like to ensure that results from the competition is accepted for rankings or team selections, please complete an approval form that can be found here and email it to: [email protected].
---
Other Important Links